S

Z

C

Z

E

C

I

N

|

Pride March 2021

Sa. 18th of September



















SCROLL DOWN

↴








S
Z
C
Z
E
C
I
N
Pride March 2021
BERLIN QUEERS GATHERING
07

:

45
Berlin Gesundbrunnen, platform 9
(if changed, follow the colors)
11

:

15
Berlin Südkreuz, in front of DM
11

:

25
Berlin HBF, in front of McDonalds
11

:

30
Berlin Gesundbrunnen, in front of Denn's Biomarkt
13

:

00
picnic Wałach Chrobrego fountain (NGO's info points, DIY banner workshop, fun for children)

15

:

00
march starts from Wałach Chrobrego fountain


17

:

00-18

:

00
march finishes at Jasne Błonia

17

:

22
>>>> train to Berlin

[Recommended]




19

:

00


>>>> train to Berlin



20

:

00
after party in Port Bar
21

:

00


>>>> last train to Berlin
COLLECTIVES
Captain Faggotron Saves The Universe
Village Berlin
Enough is Enough - Open Your Mouth

Gegen Berlin
Golosa
Lambda Szczecin
Queer Matters e.V.

Voices4 Berlin
& MORE
RELATED:
siegessaule.de
BERLIN UNTERSTÜTZT DEN STETTIN PRIDE!
RELATED ARTICLES:
ARD①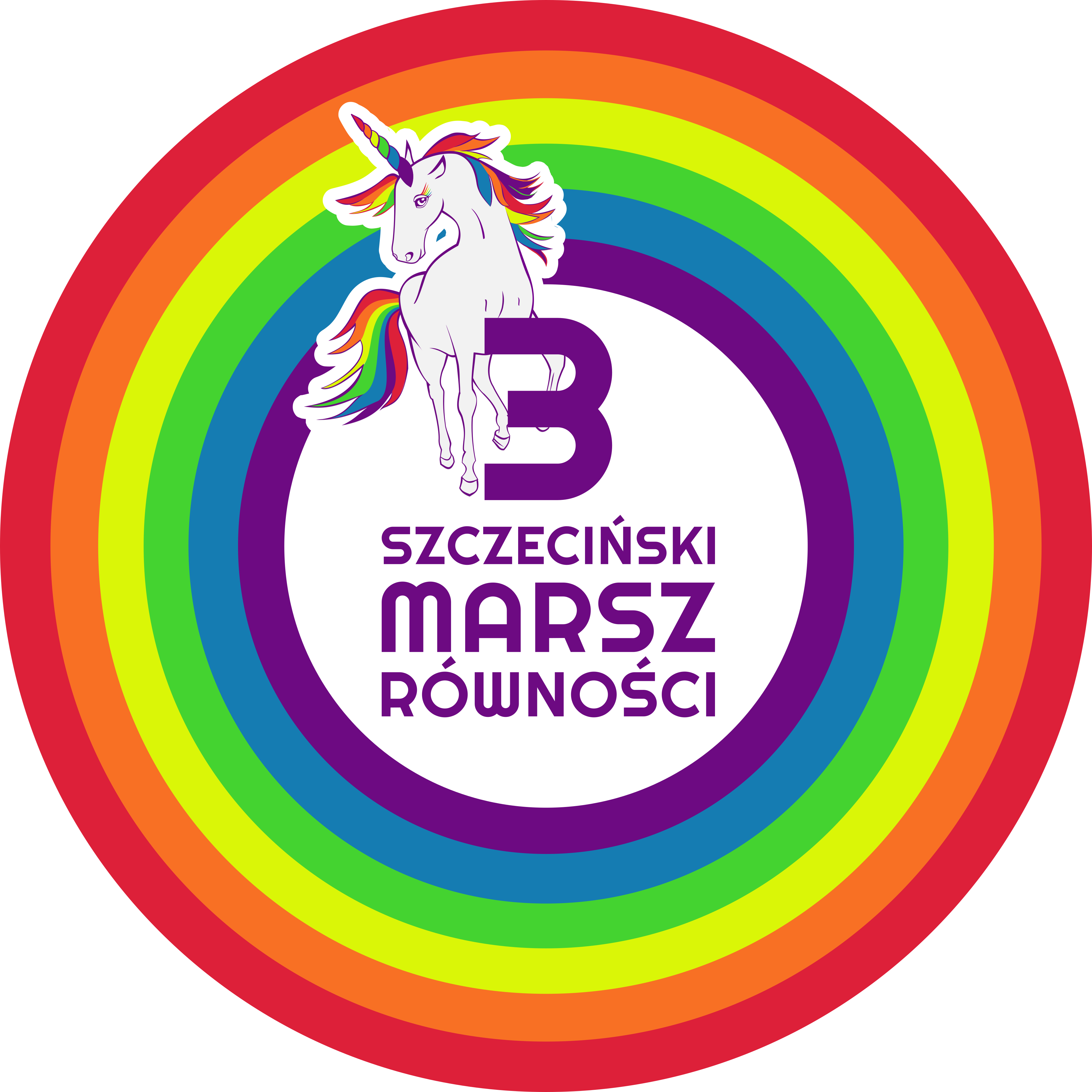 It's time for Szczecin Pride! Less than 3 hours from our comfortably queer existence in Berlin, the situation for our queer and trans family in Poland has worsened in the past two years. The discrimination and potential violence they are facing every day is a life we can't even imagine. People fear for their right to exist and live. LGBTIQ* people have been called an ideology, they have been more and more marginalized over the past years. This is a call on the queer folk of Berlin to show up in mass numbers and march with the LGBTIQ* folks of Szczecin in their 3rd Pride Demo!
We will travel to Szczecin together by train on 18 September. Up to 5 people can travel on a Berlin-Brandenburg ticket for 33eu the return journey will then only cost 7eu per person at best.
We are working with the organizers to ensure out safety from the train station to the March and they have requested a rough count of how many people are coming from Berlin. We will also provide you with more detailed information on safety and logistics.
IF YOU CAN'T COME BUT STILL WANT TO SUPPORT THE
S
Z
C
Z
E
C
I
N
PRIDE
CLICK

HERE
IMPORTANT
The group tickets are for 5 people. For safety purposes, NO ONE SHOULD TRAVEL ALONE!

We are in close contact with the organizers of the Pride Demo regarding safety precautions in Poland and will keep everyone informed. They have emphasized that it is VERY IMPORTANT THAT WE TRAVEL IN A GROUP AND ONCE IN POLAND NO ONE GOES OFF BY THEMSELVES.

We look forward to a joyous and successful Pride Demo in Szczecin with you!

Important information about differences between Poland and Germany:

1. Stettin is relatively open, safe and progressive city. But even here, walking around with rainbow flags and gadgets alone and/or in dark, small side streets can cause agression. Please walk together with the group and use main roads.

2. Police in Stettin supports CSD organizers and LGBT+ community. It is not common in Poland and Lambda worked long time to achieve this state of things. Please do not provoke or attack police officers. In any danger, you can turn to them for help.

3. Any kind of drugs is illegal in Poland. We believe you can have absolutely awesome fun at our CSD without artificial chemistry in your brains. Please leave it at home. Any situation involving drug possesion or drug use by CSD participans would cause the CSD organizers a lot of trouble. We have enough trouble already from Polish gov't and church, so please do not add us problems.

4. Please have in mind that displaying nudity is a contravention in Polish law. Pride Organizers kindly request to respect this on the day of CSD, to avoid media focusing on nudity rather than our main demands: protecting queer teens from self harm and suicide, hate crime protection bill, same-sex partnership/marriage, dignified transition law, anti-discrimination education in schools. We will work on body positivity when we are done with these basic rights.

5. CSD is a peaceful demonstration. We do not use any violence. If attacked (which is highly unlikely to happen), we do not fight but flee and the police takes care of the situation.

6. If you are not able to follow these requests, please do not take part in the CSD.Please follow this event for more information! If you want to get involved or help out / you work with an organization and want to be part of organizing/sponsoring the solidarity trip? Contact Hanna (she/her) at communication@wearevillage.org for further details! If you are an individual wanting to travel with us to the Szczecin pride demo, please email Harvey (he/him) at harveyrabbit75@gmail.com



HYGIENE CONCEPT /COVID-19 REGULATIONS WHEN TRAVELING TO POLAND:



Regardless of the means of transport used (collective, individual, or when crossing the border on foot), travelers who don't have a EUDCC or another official certificate stating they are fully vaccinated, recovered from COVID-19 in the last 180 days, and have a negative result to a COVID-19 test taken within 48 hours prior to arrival are subject to a 10-day quarantine upon entry. On the train you have to wear a mask and whilst attending the demonstration in Poland, we have to respect the restrictions and rules that apply in Poland.