SPIRIT OF KINK

Over a decade in, and Gegen is not near ready to slow down.

On the event front, Gegen doubled down expanding their Berlin party series from bimonthly to monthly, forever raging in their iconic home of KitKat with the addition of a new kink rendez-vous in RSO. On the record label front, after releasing their massive 30-track strong anniversary compilation, Gegen keeps pushing the envelope in supporting queer and femme techno artists with this new collection of 14 tracks carrying the sound of Gegen and showcasing the talents of our community.

Highlighting the diversity of intentions and atmospheres within our heavy industrial signature sound, this compilation has a lot to offer depending on what tickles your fancy.

From eerie menacing vocal-oriented spell-casting techno (Aida Arko, Oliver Deutschmann, Wanton Witch) to frantic tense and anxious twitchy energy (Lady Maru, Alessandro Nero), from deconstructed industrial fury playing with textured sound design (Metaraph, Znzl) to a blend of heavy-hitting anger and ethereal melancholy (OCD, Ayako Mori), whether you like your techno heady and intoxicating (Samantha Togni), oozing of sweaty metal punk rage (HATELOVE), angry distorted synth-focused (Angel Karel, Common Poetry) or at the same time dreamy and nightmarish (Mar/us), this Gegen release got you covered.


"

Diversity is being invited to the party; inclusion is being asked to dance.
"
-Verna Myers-

Aida Arko - Seven Deadly Sins
Metaraph - Engine
Ayako Mori - Dear Gegen
Samantha Togni - Deception Of The Senses
Alessandro Nero - Angel Of Pride
OCD - Reference
Mar/us - Gynandromorphism
Znzl - Narcollapsing
Angel Karel - Statue Of Flesh
Common Poetry - Power Of Seduction Lady Maru - Raw Anxia
Oliver Deutschmann- Afoeg
Wanton Witch - Beralih Angin
Hatelove - Scranton
RELEASE DATE
DECEMBER 16th 2022


Produced by
Gegen Records
Mastered by
Gio /

Artefacts Mastering
Distributed by
News Distribution
Accessory:
Lash Fetishgear
Styling:
Maldire Dancewear
Model: Andrea Galad
SPHINX

Starting it off is Berlin-based Cristian Marras: DJ, Producer and Rebels Conspiracy label founder who plays solid driving Industrial Techno and his track for Gegen is no exception. Opening with ethereal chants like a coven calling to arms, Asymmetric sounds like an existential journey from awakening to action, the switch in state of mind materialized by a menacing acid line immerging halfway through, leading us out of darkness.

Next is UK's JoeFarr, a versatile and skilled craftsman who recently got music out on Soma followed soon by a release on Rebekah's Elements. His track for Gegen is the bittersweet Timeless, built on the duality between soft emotional hopeful melodies and raw distorted cutting martial basslines and crushing sound design.

On the B side, Berlin's OCD's artist statement centered around the ideology of pain and the battle against anxiety caused by a senseless world with the goal to turn people's fear and information overload into rage and find pleasure from overwhelming emotions in modern rhythms is in full effect on her track Egoismus. With its mournful pads like heartbroken fairies floating above an army on the move and thumping kicks characteristic of her hard sound, OCD brings you into an oneiric state where everything is out of control and too fast — a metaphor for our ages.

To round it all up is British-born, Vienna-based Codex Empire whose productions you might have heard on aufnahme + wiedergabe or Sacred Court. He brings to Gegen his signature dark and intense techno with Hagane, a track built on heavy rhythmic elements and metallic pounding sounds bouncing off each other for an unstoppable groove.




Artwork by Andrea Galad
"Sphinx"
"

Whoever gives nothing, has nothing; the greatest misfortune is not to be unloved, but not to love.
"
-Albert Camus-
GEGEN DECADE


"We must embrace unity, not separation - sharing, go back to small, caring communities. Unity, not separation, is what has to happen."
Genesis P-Orridge

Celebrating 10 years of existence with a statement, Berlin's GEGEN is releasing a solid 3-part compilation, grounding their work of the past decade into the newly founded label's sonic aesthetic by showcasing the artists that have been at the heart of the infamous party series. This VA is a bundle of 30 tracks hailing from the true ride-or-die residents at the core of the project to the headliners whose support have propelled the collective from day one as well as up-and-coming artists that Gegen takes to heart to support.

PART I
Ellen Allien
- Acid Against Fascism
La Fraicheur & Leonard De Leonard
- Lost In Midland
Bloody Mary
- They Come For Us At Night
Flavia Laus
- Catharsis
Oliver Deutschmann
- Delete Religion
Ayako Mori
- Shrine Of Gegen
P.E.A.R.L.
- Perfume Of Sweat
Cristian Marras
- One Of A Kind
PVS
- Panic Room
Sarah Strandberg
- Helter Skelter
RELEASE DATE
SEPTEMBER 17th 2021
Produced by
Gegen Records
Mastered by
Gio /

Artefacts Mastering
Distributed by
News Distribution
Curated with our love for techno's history of diversity in mind, this release travels through different subgenres and BPM and takes you from classic techno to industrial, hardcore to breakbeat, deconstructed to acid. Whether you are up for an ethereal epic eerie journey (Ellen Allien, Femanyst), looking to get dirty in punk distortion (Hypnoskull, Bombardier), needing to release energy on some tense walkyrie anthems (Paula Temple, Espectra Negra, Ayako Mori), wanting to indulge in some raw hard hitters (Ayarcana, Tunnel, Esther Duijn), losing yourself in spacious hypnotic trips (Cristian Marras, La Fraicheur & Leonard de Leonard, Non Reversible, Lady Maru), craving from some groovy cuts (Bloody Mary, Mar/us, Years of Denial) or wishing for deconstructed and drums focused tracks (SKD, Scalameriya), you will find what you are looking for in this compilation that proudly represents the Gegen sound.
PART II
Paula Temple
- Gegen X
Mar/us Feat. Espectra Negra
- Against Yourself
Esther Duijn
- Exomorph
Scalameriya
- Grappler
OCD
- Nature Abhors A Vacuum
Lady Maru
- Kill Ur Lobby
Non reversible
- Obscuration
Bombardier
- Generation Gegen
Femanyst
- California Killer (Jack The Creamer)
Tunnel
- Identity And Equity
RELEASE DATE
OCTOBER 1st 2021


Produced by
Gegen Records
Mastered by
Gio /

Artefacts Mastering
Distributed by
News Distribution
The compilation is built on an sonic narrative arc, with releases growing harder and harsher, as would the curating of a Gegen night. Each release will be separated by two weeks. Just enough time for you to digest, dance and want more.
PART III
Ayarcana
- Igne Natura
Espectra Negra
- Cyber City
Hypnoskull
- Im Gegenzug
Kareem
- whyareyousoscared? BUNKERPROOFBULLET-MIX
Liza Aikin
- Muriel
Years of Denial
- Pleasure
Dominik Müller
- I Saw Her At K. - Str. 76
Huren
- Pool Footage
Stave
- Grain
SKD
- Serpents Of The Snake Pit
RELEASE DATE
OCTOBER 15th 2021
Produced by
Gegen Records
Mastered by
Gio /

Artefacts Mastering
Distributed by
News Distribution
THE GRACE


With the second vinyl release of its new record label venture, Gegen showcases two staples of the Berlin club scene.

On the A-side, Berghain regular DJ, acclaimed producer and multi-label founder Oliver Deutschmann brings his signature sound of hypnotic "8-AM-on-a-Sunday" big room techno. "Wach" (awake in German) has the kind of sound that builds on layers upon layers of skillfully designed drums.

On the B-side with "Roadkill", Gegen's own residents La Fraicheur & Leonard de Leonard come up with a moody track carrying a weird combination of gritty and dirty synths with spacious sound design that make you wonder if you didn't get thrown off the side of the Milky Way by a boisterous clunky spacecraft on its last leg.

On remix duty, Gegen is playing with its Italian roots in its choice of two newcomers: Mar/us and WarinD.
Making his producer debut with this remix, Mar/us, another Gegen resident, is coming-in strong with a harmonic tear-jerker full of pads oozing with 90's influences and whose melancholy is balanced out by a martial groove.
As for WarinD, he completely flipped the original on its head and swapped the moodiness for a kick-heavy hard-hitter adorned with ethereal dissonant synths and brand new vocals.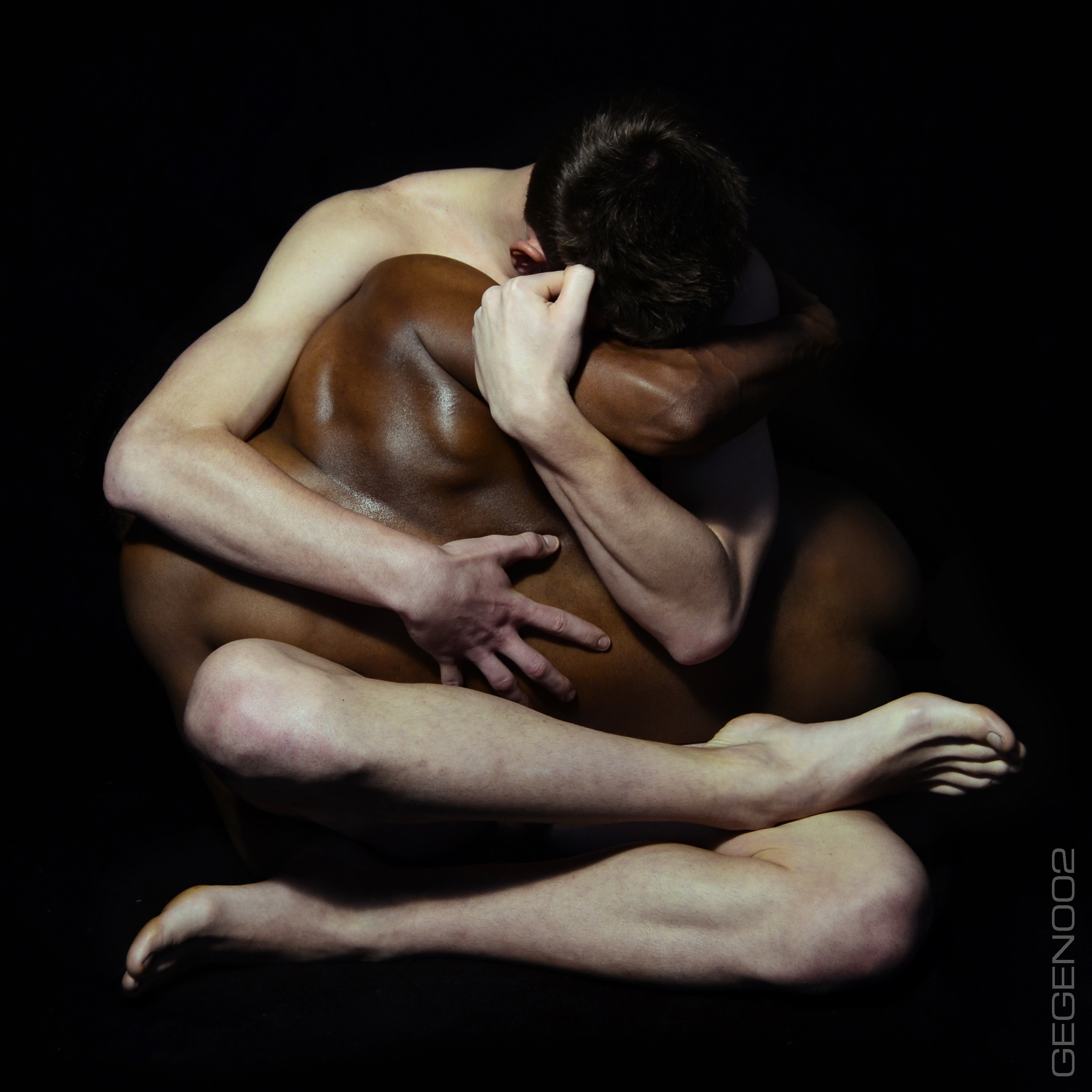 Artwork by Andrea Galad
"The Grace"
"

Rise my soul, rise through the flame and the ash, rise through the waters that fill the spaces under your arms as the crawl towards your throat. Rise and find the Grace, for it is all around you.
"
-Tyler Knott Gregson-
THE SORCERESS
The story continues and with this digital-only-release, we are turning to what GEGEN is best at: crossfading of queer social criticism with body politics with glimmering and dangerous beats.
Let's march ecstatically to the beats of all these different tunes.
ORDER DIGITAL ALBUM
RELEASE DATE
NOVEMBER 27th 2020
Produced by
Gegen Records
Mastered by Gio /
Artefacts Mastering
Distributed by
News Distribution
Artwork by Andrea Galad

"The Sorceress"

"

We are the granddaughters of the witches you weren't able to burn

"


-Tish Thawer -



Flint*ernational explosion: GEGEN is thrilled to present you a massive line-up of all female (and beyond) techno producers:
The German-Polish DJ-duo 2XNI uses an arrangement of distorted and disturbing voices, while Berlin-based legendary MONYA experiments with insane beats.
Swedish Berlin-based MADWOMAN transplants us onto a raw but contemplative construction site and EASTEL's industrial techno creates cascading waves of emotions.
Producer and GEGEN resident MARTINA S pierces us with her hovering and hammering sounds, ESTHER DUIJN´s Dominatrix will whip our b/ass back to the 90´s groove.
Multi-genre-talent LADY MARU shows how to express "Climate Rage" with acid techno
and HYBRAL, with "Gegen Polizeigewalt",not only increases the speed limit of their sound but also the pressure against current violence against PoC


ALLEGORY


After 9 years of tireless events we have decided to invade your head with something more tangible and immortal: Gegen is proud to announce its debut in the music scene with a first digital and vinyl release.
A1 on the vinyl record is "Deity" by one of our resident Esther Duijn, with acid atmospheres reminiscent of the raves of the past, A2 is a reinterpretation by one of the pioneers of techno music, Scalameriya, adapting the original vibes in a blend of futuristic sound design and shape-shifting grooves.
On the other side, "Vertigo" by Ayarcana is an industrial anthem with eerie atmospheres and hyper speed beats that never relent thru the track. Vertigo is remixed by our resident LɅVΣN, who evokes the illusion of calm before diving into a post-apocalyptic lucid dream.

Artwork by Andrea Galad

"Allegory"

"

People will do anything, no matter how absurd, in order to avoid facing their own soul. One does not become enlightened by imagining figures of light, but by making the darkness conscious

"

- Carl Jung -