Black Lives Matter
BLM's #WhatMatters2020 is a campaign aimed to maximize the impact of the BLM movement by galvanizing BLM supporters and allies to the polls in the 2020 U.S Presidential Election to build collective power and ensure candidates are held accountable for the issues that systematically and disproportionately impact Black and under-served communities across the nation.
DONATE
US | Donate to multiple community bail funds
Split a donation between 70+ community bail funds, mutual aid funds, and racial justice organizers
DONATE
How to finacially help BLM when you have no money
A few tips on how to support the movement if you can't afford a donation at the moment.
WATCH
EU | European Network Against Racism
ENAR is a not-for-profit organisation and greatly appreciates any donation, big or small, to help fulfil their mission of making Europe racism- and discrimination-free. Donations can be made to the
ENAR Foundation
, the fundraising arm of their organisation.
DONATE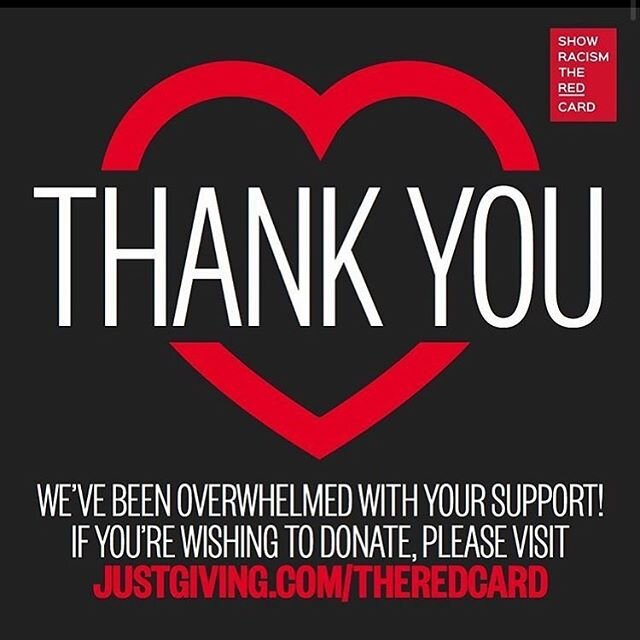 UK |
Show racism the Red Card
Show Racism the Red Card is an anti-racism education charity which utilises the high profile of professional footballers as anti-racist role-models to combat racism in society. We produce educational resources and deliver training events and workshops. For more details please see www.theredcard.org
DONATE
UK | Black Protest Legal Support
Black Protest Legal UK: Is a hub of Lawyers and legal advisors providing free legal advice and representation to UK Black Lives Matter activists and protesters.
DONATE
BRASIL | Fundo Baobá para equidade racial
O Baobá – Fundo para Equidade Racial tem por objetivo mobilizar pessoas e recursos, no Brasil e no exterior, para o apoio a projetos e ações pró-equidade racial.
DONATE
AUSTRALIA | National Justice Project
The National Justice Project is a not-for-profit legal service. They apply their expertise to advancing human rights by representing and giving voice to the vulnerable who would otherwise be unable to find legal representation.
DONATE
Suggest a resource
If you're aware of a LGBTQIA+ resource that can help spread awareness and understanding of queer issues aspects , we'd love to hear about it.
SEND
︎BACK TO RESOURCES